Blog update #5 – TMNT – 28/07/22

As a child I was like most kids in the 80's a fan of the Teenage Mutant Ninja Turtles. I thought it would be a fun exercise to export the animation shot I was working on earlier to Unreal Engine 5 and learn some new workflows and play around using the editor. 
The awesome turtle rig created by Artem Dubina:
You can check it out here
Blog update #4 – Fur – 24/11/21

Created a test with fur in Blender. I've never done anything with fur before but the grooming and editing tools in Blender are quite easy and flexible to use. 
Blog update #3 – Animating on twos – 27/10/21

Having fun with animating on twos with these animations which I created in my spare time. The character is based on wonderful character designs by Stefano Camelli.
The rigging and animation was done in Maya, but for modeling, shading and rendering I've used Blender. 
Blog update #2 – Realtime animation – 01/09/19

Personal animation I worked on between projects with 2 of my own created characters and a more cartoonish style of movement.
Displayed in sketchfab which I used once before and is a neat way to showcase your models and animations in realtime.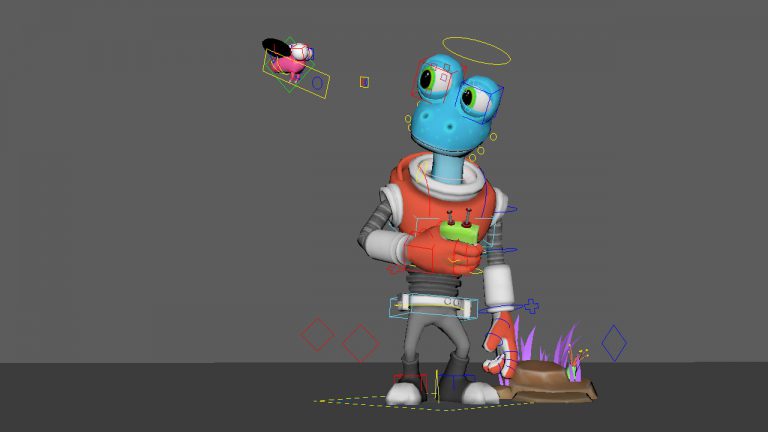 Blog update #1 – Shot setup – 20/12/18

Animation exercise in creating a small animation based on a piece of music. I really like this part of the song by the talented and inspirational artist Pilotpriest and based the sequence around this section. All the shots I think I need are now in place and the next step would be to continue working on some missing details and spline more of the animation. Awesome body mechanics rigs by Joe Daniels.
One of the run cycles used for the main protagonist. I enjoy working on these kind of cycles, also to quickly test new characters and getting familiar with the animation rig controls.